Join me for a week of yoga, meditation, nourishing food, and a like-minded community in jungle paradise.

During our time together, you will:
Nourish your body with incredibly delicious and alkalizing plant-based, gluten-free food. All meals are locally, organically, and consciously sourced and prepared.
Participate in daily workshops including intention setting, clarity breathwork session, food/nutrition workshop, and more.
Swim in crystal clear blue water and soak up the healing energy of the tropical beaches.
Move daily in all-levels yoga classes and beach excursions including surf lessons, bike rides, local cacao farm tour, and exploring a local waterfall.
Connect with an empowered, like-minded community.
Re-discover the magic of life and learn techniques to tap into it, even when you return back to your everyday life.
A Day In The Life:
7:00am - 9:00am: Group meditation + yoga
9am: Breakfast
11am - 1pm: Free time to read, bike, explore, or rest. This is your space and your time.
1:00pm: Lunch
3pm - 6pm: Excursion or workshop
6:30pm: Dinner
7:30pm: Optional evening yoga class (candlelit yin or restorative to prepare for sleep)
*Schedule subject to change.

**On the 3rd day of the retreat, we will not have any activities planned to allow some time for rest and integration.
Why Costa Rica?
In 2013, I hopped on a plane to Costa Rica and found myself smack in the middle of one of the most transformative experiences of my life. My intention with this retreat is to cultivate the same profound experience for you.
Costa Rica, and Puerto Viejo in particular, is where I woke up... and where I return every time I need to reconnect with an energy greater than mine. Here's my story:
While I have moved and lived all around the world, I am a New Yorker at heart -- a naturally on-the-move, action-taking, list-making lady. After feeling the effects of burnout in my mid-20's, my husband Ross and I took a sabbatical to the jungle of Costa Rica.
When I first arrived, I was deeply craving time and space to be with myself, my thoughts and my dreams, but after only a few weeks, I felt bored, restless, and directionless. I wasn't "busy" and therefore felt lazy and purposeless. I've come to discover that I am not unique in this feeling. I've seen time and time again with coaching clients that if we aren't working or feeling productive then we default to boredom with no creative outlets for our energy.
During my time in Costa Rica, I decided not to run. I chose to stay right where I was and turn inward to begin a new journey of mindfulness, self care, and simplicity that started to ease some of the chaos I had created with my day-to-day thoughts.

I visited the local yoga studio and during my first class (taught by my dear friend, talented yogi and writer Camille) I felt my body shift. With each pose my body lengthened, my heart expanded, my mind quieted, my energy increased, and peace surrounded me. It was this exact class that inspired me to become a yoga teacher.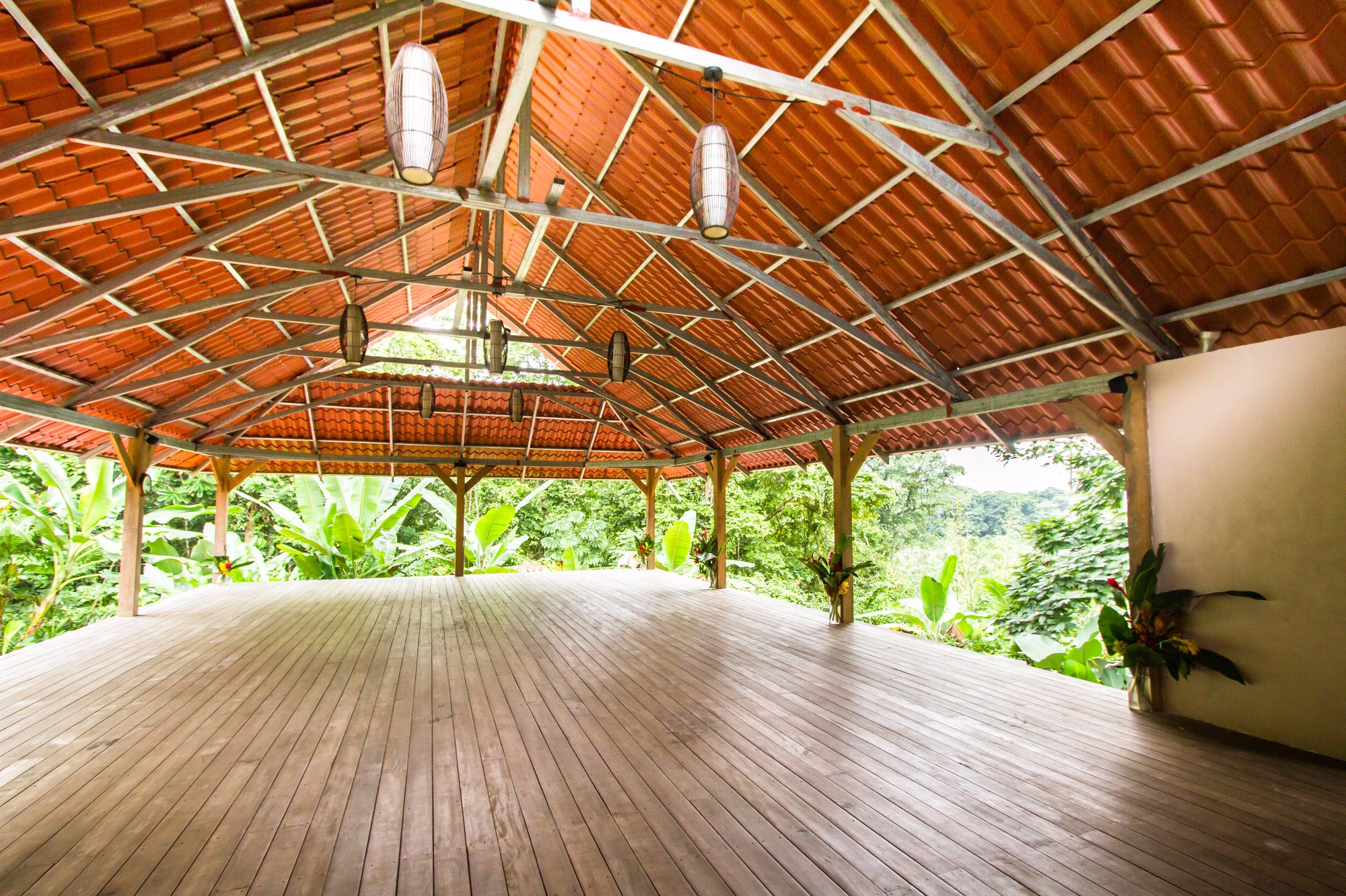 I felt myself in tears several times throughout the class from the physical and emotional release of the congestion I had created in my desire to be "busy."
And when I finally surrendered, everything changed...for good.
Our natural inclination is to look outside of ourselves for the things we need most.
We look to jobs, relationships, money, adventures, and our bodies. In the search for that peace, we are BUSY. We wear the term busy like a badge of honor, and crawl up inside of it to hide from the reality of all the other things we should really be looking at.
The truth is that there's no need to search. The word's greatest gift is already in our possession: Peace has always been and will always be within us.
Your work, my work, our work is to slow down and get quiet enough to tap into it.
And that is what Costa Rica has provided for me – a place to learn how to slow down and connect back to the peace I possess within.
What I propose to you is to join me for a week together in the jungle to disconnect from the chaos and tap into the powerful passion and profound peace that's within.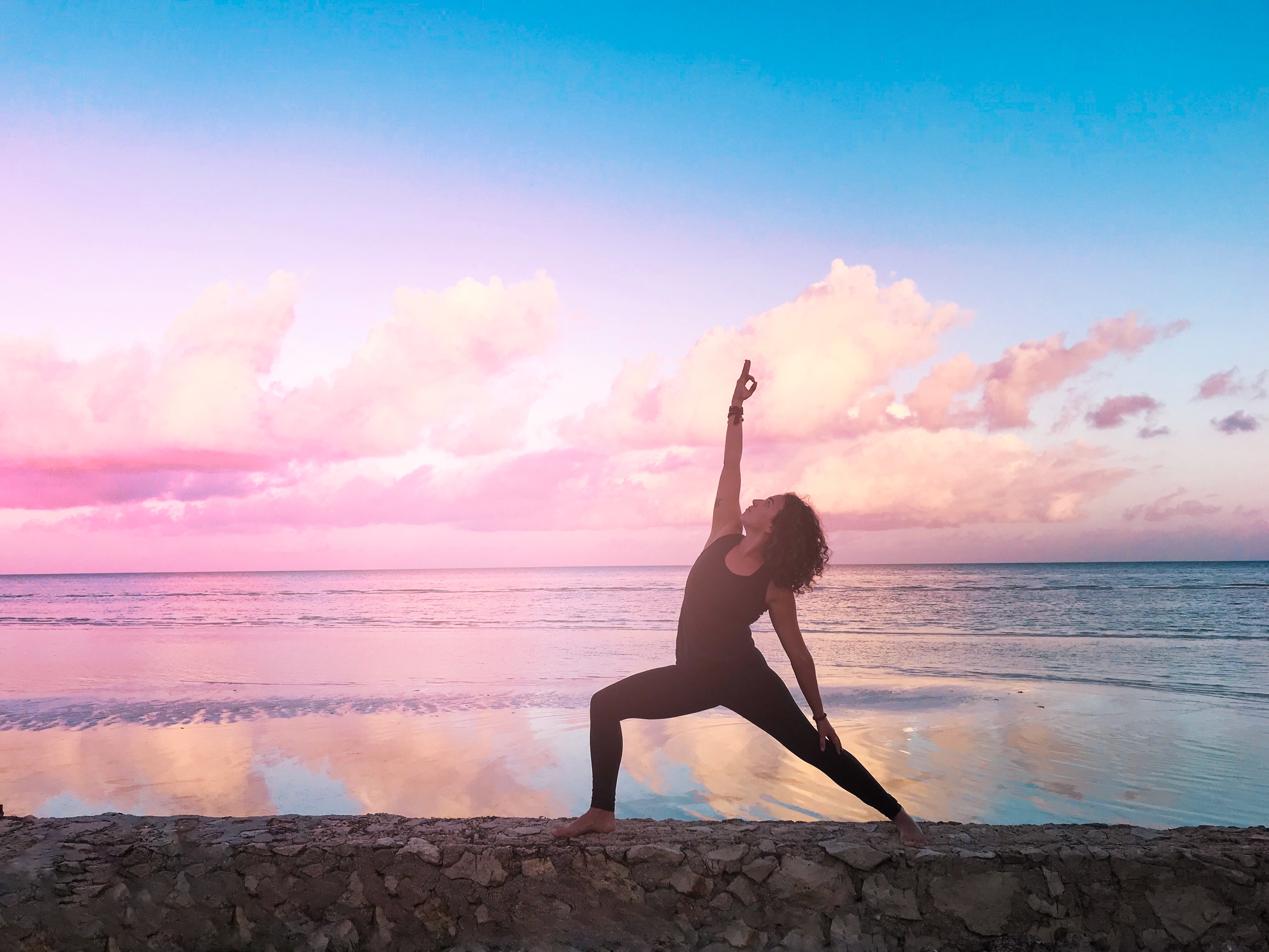 Together, we are stronger.
We are the dreamers, the creators, action-takers, business-owners, artists, and revolutionaries who can and are creating a positive shift in this world.
We are often running around busy, overwhelmed, and disconnected. From this state, we cannot support ourselves, our families, our communities, and our world as a whole.
I know you, because I am you, and we are up to big things. We are not sitting on the sidelines idly watching the world pass us by. But we need clarity, a deeper inner knowing and connection to our heart to make those dreams manifest in joy.
And perhaps, most importantly, we need each other. A rising tide raises all ships.
About Puerto Viejo:
Think turquoise water, white sand beaches, lush jungle, sloths and monkeys in a laid-back beach town where everyone is welcome with open arms.
Puerto Viejo is on the Caribbean coast of Costa Rica and offers organic outdoor cafes, beach days, roadside mango, pineapple and coconut stands, beach cruisers, farmer's markets, community meditation, and late night salsa dancing.
I know you will fall in love with it as well.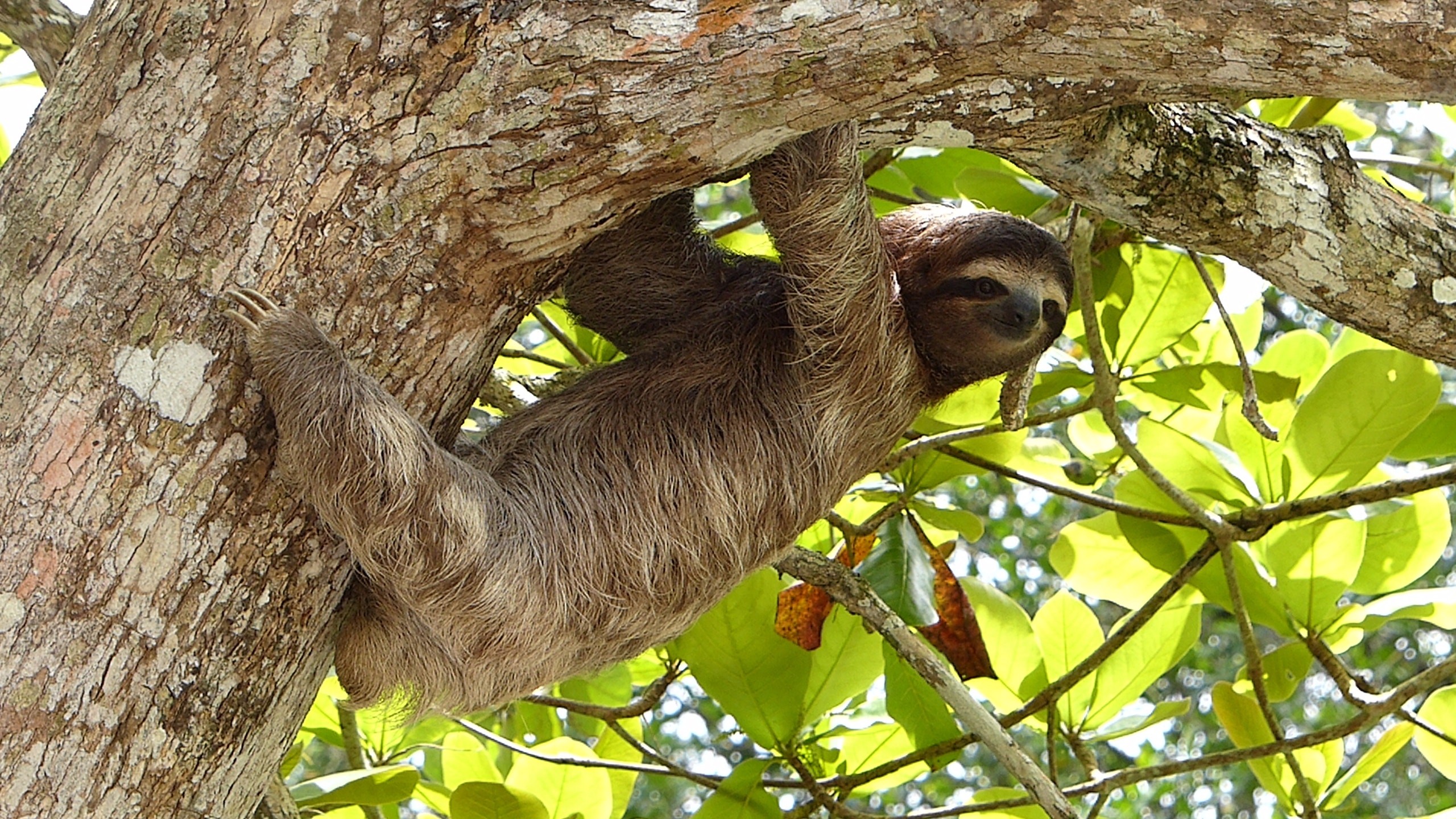 What's included:
Accommodation: 7 days, 6 nights accommodation at Om Cashew Hill, a yoga retreat center wrapped in the jungle, 5 minute walk to the beach and center of town.
Food: 3 organic, plant-based meals per day from a local permaculture farm. We will do a tour on the first day so you can see exactly where your food is coming from! All meals are vegetarian with gluten-free and vegan options.
Transportation: All transportation to excursion locations will be provided for you. (*Transportation to and from San Jose airport is not included. We can coordinate the transport, which you then pay directly.)
Workshops: These workshops will provide the tools and techniques to reconnect within yourself as well as help you develop a game plan for how to act on the goals and dreams you come with or discover.
Excursions: Each of the 5 days we are together will have a theme focused on a particular part of self care: nourish, move, rest, play, and love. Excursions will include a trip to a local waterfall and swimming hole, beach bike and hike, surf lessons, and a visit to a local cacao farm.
Welcome gift: A thank you for showing up and being willing to play full on.


Why Me?
The truth is that there are hundreds of retreats hosted around the world today each with a unique attraction. I would be honored to share this space and time with you and have spent my life on a journey to learn, heal and collaborate with women on a path/passage to truth and glory.
My personal path to this moment began in San Diego, California, where I moved after university to coordinate events for personal development teacher and The Secret contributor James Ray. I was immersed in the world of personal development -- learning skills like meditation, goal setting and manifestation -- as well as logistics of coordinating retreats for hundreds. Taking that role was a professional choice that ended up laying the foundation for a spiritual life committed to growth and transformation.
I learned enough about myself to realize southern California wasn't the right location to further my education in yoga, health and consciousness. I bought a one-way flight to India and spent the next three months in ashrams soaking up all the magic and wisdom that India offers. One particular experience volunteering in a reforestation village really woke me up: I became 100-percent committed to learning, growing and guiding others to create abundant health and joyous lifestyles.
I arrived back in the United States and headed straight to Austin where a more formal education began. I studied at the Institute for Integrative Nutrition, launched a health coaching business, developed a popular cleanse program, wrote a book on life force energy, founded health and wellness website Kale.Life, completed a plant-based culinary course and completed three 200-hour yoga teacher programs.
I then took my classroom global and continued to learn and teach while traveling throughout Portugal, Italy, Bali, Thailand, Cambodia, Australia, New Zealand, Canada, and Peru alongside my husband Ross. It was an opportunity to learn about nutrition and spirituality from other cultures as well as expand my personal boundaries and knowledge.
Now we arrive here where our paths will finally meet.
This retreat is an opportunity for us to share in a special moment -- to take years of learning and growing alongside many of you online and finally bring our practice together on the beautiful beaches of Costa Rica. I so look forward to co-creating this experience alongside you.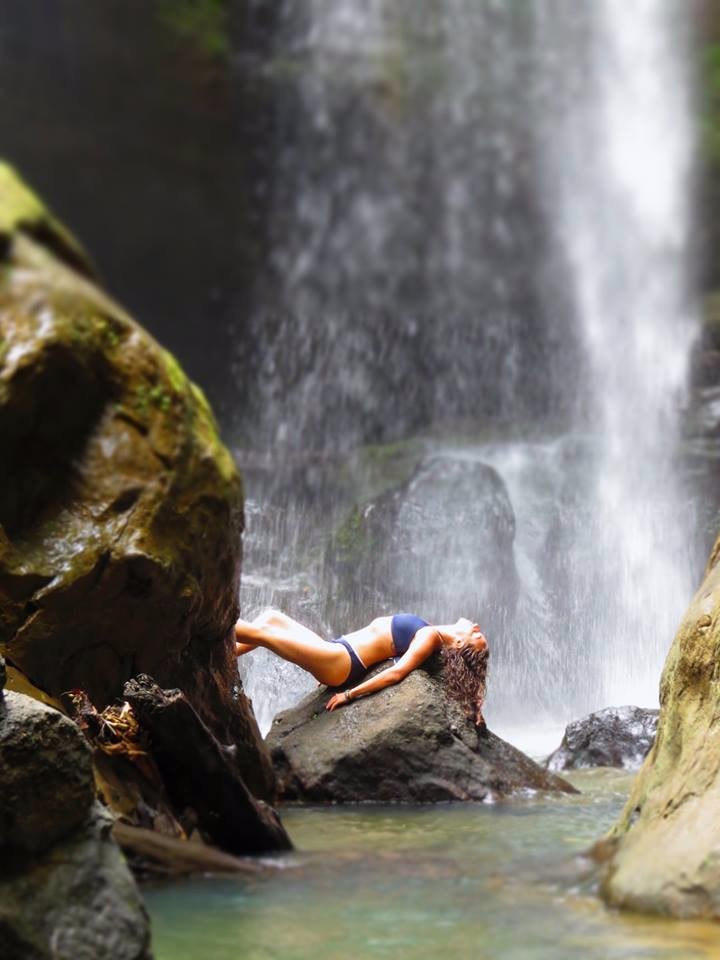 It's your time. Join us!

A week of yoga, wellness, connection, adventure and self-discovery awaits you.
Early bird pricing: *Valid until July 1, 2018
Shared room: $1650 (10 spots available)
Single room: $2150 (6 spot available)
Note: *If you are coming as a couple, please each book a shared room and then I will place you in your own room together.
Late bird pricing: *Pricing after July 1, 2018
Shared room: $1800
Single room: $2300
Payment plan option: $500 deposit due to secure your spot and payment in full by September 1, 2018.
Questions? Email me directly at carlyhealthcoach@gmail.com
Choose the option below and click buy now! You don't need a Paypal account to purchase, just choose credit or debit card after you click "Buy Now."